Litigation Lawyers Sunshine Coast
Litigation and Dispute Resolution
 Dealing with legal disputes and litigation can be extremely stressful, however having the right Litigation Lawyers by your side can ease the burden and simplify the process involved to achieve a favourable outcome.
Greenhalgh Pickard can act on your behalf during the litigation court process, whether it involves a civil, commercial or criminal matter or assist you with alternative dispute resolution options such as mediation or arbitration.
We are proactive in navigating the various personal and corporate disputes that can arise. We'll ensure you receive clear legal advice to resolve your matter as efficiently as possible.
Experienced litigation lawyers John Greenhalgh, Eloise Turnbull and Rachel Gallacher can assist you in a dispute resolution and general litigation including:
Disputes with administrative bodies
Appearances in the Magistrates, District and Supreme Courts
Peace and Good Behaviour Orders
Unfair dismissal and other workplace issues
Greenhalgh Pickard offers a fixed-fee initial consultation to discuss your matter and the best options available for to you to achieve a positive outcome.
Settling a legal dispute in court
Settling complex dispute matters in court requires a delicate balance of legal expertise, negotiation skills, and a commercial experience. The court serves as a neutral ground where parties can present their arguments, backed by evidence and legal principles.
Greenhalgh Pickard has an integrated team of Litigation, Employment, Property and Commercial Law professionals who can assist in complex litigation matters. With a wide range of knowledge and resources, our firm can help you achieve a favourable outcome.
Settling a legal dispute outside of court
Depending on the details of the matter, if it's a civil case, you may be able to settle using alternative forms of dispute resolution such as negotiation, mediation and arbitration. This removes the need to go to court, reducing costs significantly.
A significant part of Greenhalgh Pickard's practice involves the development of risk management strategies at an early stage of a potential dispute, and where appropriate, exploring alternative dispute resolution methods.
When you engage our litigation team for assistance with any form of Alternate Dispute Resolution (from mediation, arbitration or conciliation), we assist with:
Ensuring an efficient and cost-effective method
Limiting legal fees and court costs
Providing you with more control over the resolution
Directly involving you in negotiations
Steps involved in booking mediation
Ensuring both parties agree to a mediator and the subsequent costs involved.
The mediator will interview each party individually.
If interviews are successful, mediation proceeds.
Initial drafting of settlement agreements to again ensure an efficient process.
During mediation, parties are offered the time to explore the viewpoint of all parties with a view of reaching an outcome that is agreeable for everyone involved. Each party is provided the opportunity to understand the other party's point of view. In doing so, the process assists in reducing the stress and ongoing expenses that might be associated with lengthy, stressful legal proceedings.
As mediation experts are impartial and unable to offer specific advice, any outcomes or results are up to the decision of the involved parties which again adds to the benefit of the parties controlling the outcome. Additionally, mediations are conducted on a without prejudice basis. This means what you share is protected and cannot be used against you in a court or shared with a third party. The selected mediator will lead the parties through a structured process and ensure the discussion moves smoothly and fairly.
As your Lawyer in mediation, we will advise on the process and what to expect. Further to that, we will strategise the potential settlements and prospects in the matter keeping your best interests prioritised. 
When a result is achieved through mediation, we find there is rarely the need further legal action. These fair, equitable proceedings ensure all decisions are made by the participants themselves and not by a third party, so there's the best chance of an ideal outcome. If an agreement is reached, this can be formalised either verbally or in writing. You'll also have the opportunity to change proceedings, removing what doesn't work and implementing steps towards a just agreement and a fair outcome.
Book in with our experienced Litigation Lawyers today
For litigation professionals that you can trust for quality support and equitable outcomes, contact the team at Greenhalgh Pickard today. We're on hand to help you with all your litigation or dispute resolution needs and will work with you and other involved parties to ensure a fair and reasonable outcome. Call our litigation team today on (07) 5444 1022.
Greenhalgh Pickard's litigation lawyers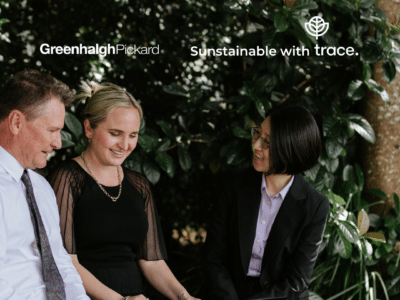 Green is not just in our name, it's in our nature. Our journey to Climate Reporting has been a simple and effective process with many benefits. Climate reporting is a subset of sustainability reporting that specifically centres on an organisation's actions to...
Contact Your Nearest Office
If you are interested in meeting with an accountant or lawyer regarding your business or commercial interests, please fill out the form to book an appointment or call (07) 5444 1022