Family Lawyers Sunshine Coast
Family Lawyers Sunshine Coast
Family Law Solicitors Sunshine Coast
Assistance with out of court settlements
Complex asset pool structure and tax issues
De facto relationship rights and responsibilities
Dispute resolution and mediation
Pre-nuptial agreements (binding financial agreements)
Property division litigation
Property protection injunctions
Whether you and your partner have children, are a couple with no kids or are empty nesters, if you are about to separate or are separated, it's important to find out what family law issues may affect you.
For expert legal advice on all family law matters, with steps taken to minimise your stress, you can count on Greenhalgh Pickard.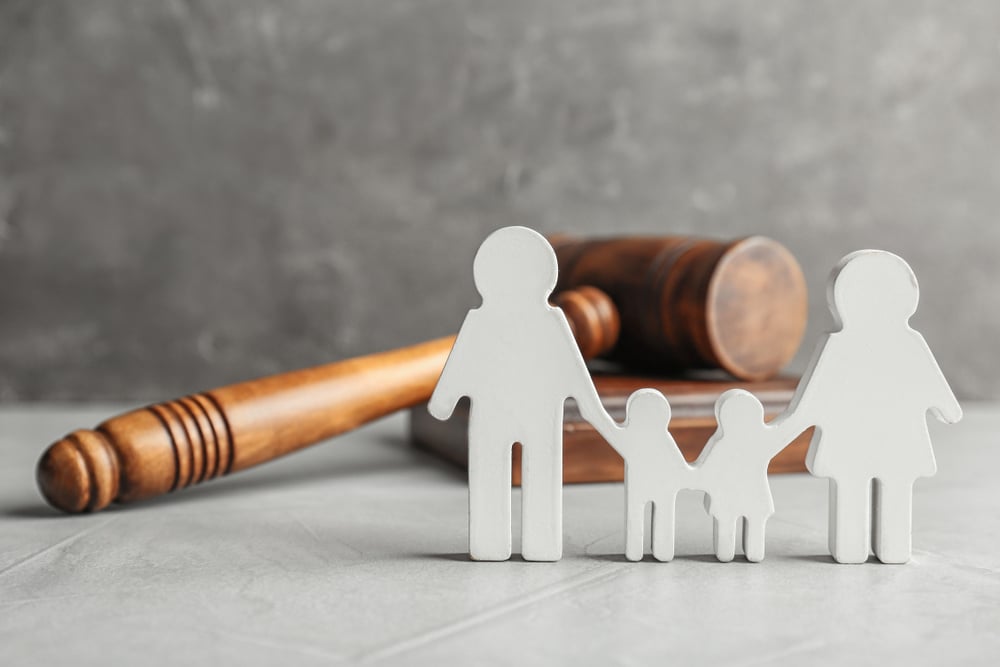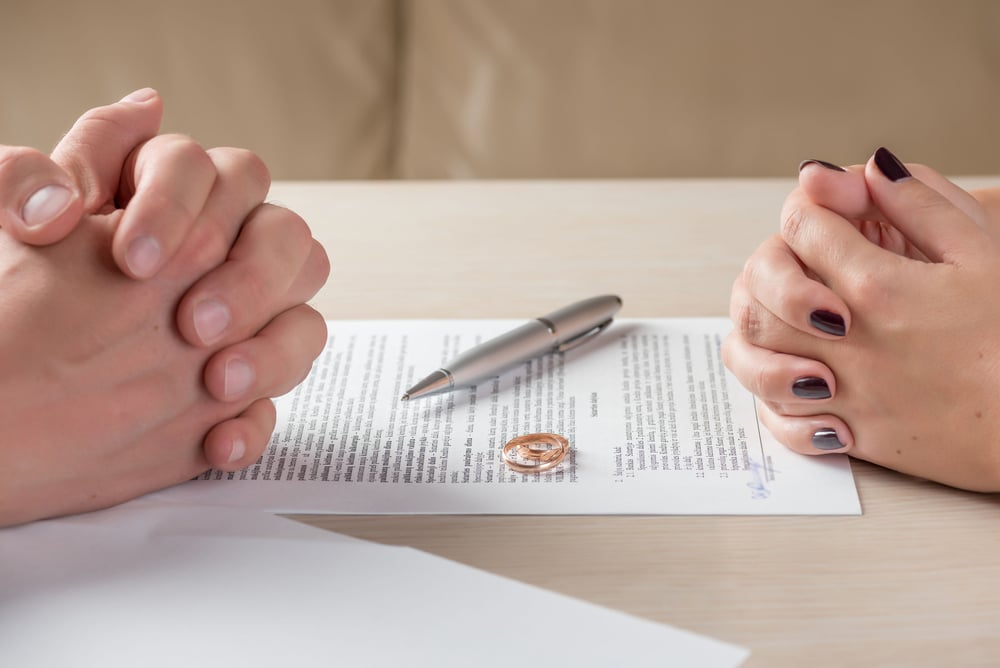 Divorce Legal Services
Are you considering a divorce or separation?
Divorce in Australia is a relatively simple process that you can complete yourself, as there is no requirement that one party be at fault.
For the court to grant a divorce, all that is required is:
That the parties had been validly married
The parties have been separated for at least 12 months
Appropriate arrangements have been made for the care of the children of the relationship (if there are any)
You are not even required to reach agreement as to how assets – for example, your house, cars, furniture, savings, superannuation, businesses etc – will be divided before obtaining a divorce.
However, an application for the allocation of assets is required to be made within 12 months of divorce and it's important that you consult with a divorce lawyer well before the time limit for property settlement expires.
If you want help obtaining a divorce or property settlement, or you simply want legal advice prior to separating, get in contact with Greenhalgh Pickard today on (07) 5444 1022. Our family lawyers are dedicated to achieving you the best outcome and ensure full confidentiality.
Mediation In The Sunshine Coast
Divorces, parenting arrangements, the division of property and child support are all legal issues that can trigger considerable emotion. Unfortunately, protracted court action is expensive and won't necessarily provide the outcomes that either party is looking for.
Mediation is required as a means for parties to reach an agreement prior to the intervention by a court. A skilled mediator works as a go-between, working with both parties to agree on a way forward. The trained, time-served mediators can work successfully even where there is considerable animosity between parties. If you want a cost-effective method of reaching an agreement on issues such as property and child access when direct negotiation between parties isn't an option, mediation can be a suitable alternative.
When a couple separate, a key part of the procedure involves the property settlement. This lists the couple's assets and indicates how they are going to be divided between the two parties. After assets, resources and liabilities are identified, the financial and non-financial contributions of each party are listed. The court will then consider factors such as the future needs of each party, whether they will be the resident parent, the state of health of each party and other related variables. Using these factors as a guide, the court will then agree on the property settlement. A property separation can be completed either by:
Consent Orders (legally binding orders which are filed with the court to avoid any disputes in the future); or
A binding financial agreement (contract between two or more parties, not filed with the court).
We can assist at all stages of the property settlement process, optimising the chances that our clients will get the outcome they're looking for.
If you are married, you have 12 months from the date of divorce to finalise a property settlement. After this time, you require the leave of the court, which is not always granted.
In limited circumstances, an individual's assets may be excluded from the communal pot which forms the basis of the property settlement. Our team have knowledge and experience in the law as it applies to the protection of assets. We can identify if your circumstances are such that you are eligible for the protection of assets. Our team will work with you to ensure the justification for protecting your assets is as strong as it can be.
A de facto relationship is recognised within family law courts, for couples who have lived together on a genuine domestic basis. Defacto couples are subject to many of the same legal requirements and constraints as married couples.
If you are in a de facto relationship, you have 2 years from the date of separation to finalise a property settlement. After this time, you require the leave of the court, which is not always granted.
Binding Financial Agreements
Particularly if an individual has significant assets, they may want some certainty that they will retain control of them should their impending marriage fail in time. To minimise the risk of unpleasant surprises further down the line, some couples will commission a binding financial agreement, commonly called a pre-nuptial agreement. A BFA is a legally binding document that sets down how assets should be divided if the couple separate at a later date.
Although binding financial agreements can be challenged, or even overturned, in court, this possibility can be minimised by making sure that the agreement is composed by a seasoned legal professional with a good grasp of the complexities binding financial agreements can present. Our legal team can advise on all aspects of prenups, as well as compile customised agreements that are tailored to your circumstances.
Frequently Asked Questions
Can you finalise a divorce without going to court?
Yes! A court is required to finalise the divorce, but there's no need for either party to be present if both parties consent to the divorce by signing a joint divorce application or if you have no children under the age of 18.
What happens to super in the event of a divorce/separation?
Like any other asset belonging to one or both parties, super is included as an asset of the parties when calculating the overall asset pool. Each property settlement is different and will depend on the specific circumstances of the parties as to whether any super will be transferred to the other party.
What makes a financial agreement binding?
In order for a financial agreement to be binding, it needs to satisfy certain conditions. These include:
that it covers two parties entering (or in) a de facto relationship, marriage or a civil partnership.
it's signed by both parties.
a statement in the document that both parties received independent legal advice.
evidence that independent legal advice was provided.
Financial agreements are tricky documents that can be overturned if not completed correctly. Turn to the team at Greenhalgh Pickard for tailored legal advice on financial agreements, ensuring you get the best outcome for your circumstances.
What is a DVO?
In Queensland, DVO stands for Domestic Violence Order. A DVO is a legal protection order obtained by a person in a domestic relationship to protect themselves, a child, relative or associate from someone whom the Court considers them to be in need of protection from.
An application for a DVO can be made by the aggrieved (person experiencing DV), a police officer, a solicitor or an authorised person on behalf of the aggrieved. This order must impose upon the respondent (person committing DV) to be of good behaviour. The court may impose further provisions prohibiting contact, locating, approaching as well as specific conditions to limit the DV behaviours.
It's important to note that violating an order is a criminal offence and can result in criminal charges liable up to imprisonment. If you or someone you know is experiencing violence or harassment, don't hesitate to contact our office for advice and assistance.
What can happen if you don't pay child support?
In Australia, failure to pay child support can lead to serious consequences such as litigation and prosecution. As a result, the Department of Human Services can work with third parties including your employer to collect unpaid monies and prevent a party from travelling overseas. Along with this, your credit rating may suffer and you could face difficulties in obtaining loans or renting a property.
It is important to remember that child support payments provide for the welfare and education of your child. If your circumstances change and you are unable to make a payment, it is advised that you contact the Department of Human Services as soon as possible to discuss an alternative payment plan. Neglecting child support obligations can have long-lasting negative impacts on both yourself and your child.
What legal rights do defacto partners have in Australia?
When it comes to the rights and responsibilities of individuals in a de facto relationship, the Family Law Act provides an ability to enter into financial property settlements and make claims for defacto spousal maintenance if the relationship breaks down.
Time limits do apply on making claims and therefore you should call our team to discuss your separation as soon as separation occurs.
What is the most common form of parenting agreement?
When parents in Australia separate, they often come up with a parenting agreement to determine the care arrangements for their children.
This agreement can either be an informal parenting plan or a parenting order. A parenting plan is a contract between the parents whereas a parenting order is lodged with the court and sealed upon consideration to ensure the agreement is binding on both parties. Serious consequences can arise if a party breaches a parenting order.
Within either parenting agreement, parents are able to include the specific arrangements for the best interests of the child(ren), including time arrangements for special events, schooling, extra-curricular activities and communication. Ultimately, the form of parenting agreement that works best will depend on the specific circumstances and needs of each family.
How is property settlement calculated in Australia when a couple separates?
The process of calculating property settlement in Australia involves determining the net asset pool, identifying contributions made by each party, and considering future needs. The net asset pool includes all assets owned by both parties, as well as any debts or liabilities.
Contributions made by each party may include financial contributions such as income or inheritance, but also include non-financial contributions like caregiving or homemaking. Future needs, such as the age and health of the parties and their capacity to earn an income, are also considered in the calculation.
Each case is unique and must be evaluated on its own circumstances and factors. Ultimately, the goal is to reach a just and equitable outcome for both parties involved.
Greenhalgh Pickard's family law solicitors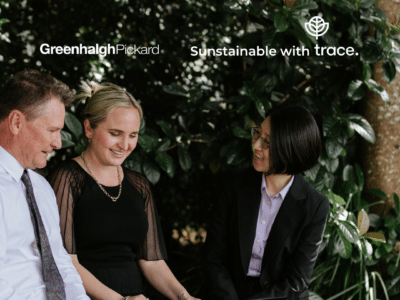 Green is not just in our name, it's in our nature. Our journey to Climate Reporting has been a simple and effective process with many benefits. Climate reporting is a subset of sustainability reporting that specifically centres on an organisation's actions to...
Contact Your Nearest Office
If you are interested in meeting with an accountant or lawyer regarding your business or commercial interests, please fill out the form to book an appointment or call (07) 5444 1022