Collection of Personal Information
We are committed to the protection of personal information. We understand that visitors and users of this website are concerned about their privacy, and the confidentiality and security of any information that is provided. Some information is automatically collected whenever anybody accesses this website. Additional information may be voluntarily supplied through on-line forms and e-mail for specific service delivery purposes.
We will only use such information collected for the purpose for which it was supplied and such information will not be disclosed to any third party unless required by law. When you visit this website our internet Service Provider's standard web logs record anonymous information for statistical purposes only, including: date and time of your visit to the site, pages you accessed, type of browser you are using, referring site and internet address of the server accessing our site.
Security
This website does not provide facilities for securely transmitting information across the internet. We take reasonable steps to ensure the security of all information that we collect, however no data transmission over the internet or information stored on servers accessible through the internet can be guaranteed to be fully secure. These activities are undertaken at your risk.
Changes to this Privacy Statement
This privacy policy may change from time to time particularly as new rules, regulations and industry codes are introduced.
Contact
If you have any queries about our privacy and security practices, please use the contact details found on this website. Copyright Materials published on the internet are protected by copyright law. Apart from fair dealing for the purposes of private study, research, criticism or review, as permitted under the Copyright Act 1968, no part may be reproduced or reused for any commercial purposes whatsoever.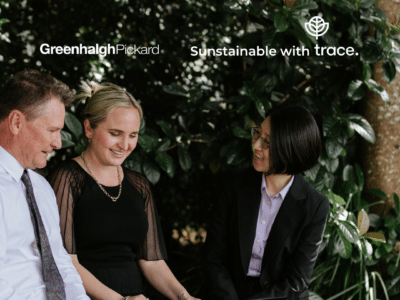 Green is not just in our name, it's in our nature. Our journey to Climate Reporting has been a simple and effective process with many benefits. Climate reporting is a subset of sustainability reporting that specifically centres on an organisation's actions to...
Contact Your Nearest Office
If you are interested in meeting with an accountant or lawyer regarding your business or commercial interests, please fill out the form to book an appointment or call (07) 5444 1022