Location: Sunshine Coast
Date Listed: 20 December 2021
About the business
Greenhalgh Pickard is the largest integrated legal, accounting and migration firm on the Sunshine Coast with offices situated across Caloundra, Coolum and Kawana. We understand that work constitutes a significant portion of routine life, which is why we are passionate about creating an inclusive, pragmatic and uplifting environment for our staff to flourish in. 
You can expect to gain strong, meaningful relationships with both our team and clients. Our diverse service offering presents genuine opportunities for career progression, through working alongside experienced professionals within your desired field. You will operate within our open plan office, with access to our modern and spacious conference rooms. 
We are proactive in creating a positive impact within our community and aligning ourselves with carbon neutral practices to reach our goal of net zero emissions! We are seeking an individual to match the enthusiasm and passion for our team, company ethos and our clients. 
About the role
We are looking for a lawyer (0-3 years PAE) to join our team on a full-time basis. This role would be based mainly in Kawana but will require travel to our Caloundra and Coolum offices for appointments when required.
This position will be practising within the Conveyancing and property department.  Genuine opportunities for career progression in our many areas of practice are available to the right candidate who shows enthusiasm and the strong desire to develop as an expert in their field. Strong mentoring, guidance & supervision will be provided.
Skills and experience
The successful candidate for this position will have:
0-3 years PAE;
A strong client focus and excellent client communication services;
Excellent communication skills;
A high degree of initiative and willingness to learn;
Strong attention to detail and organisational skills;
Up-to-date and advanced computer knowledge;
The ability to work independently and in a team; and
Willingness to attending marketing events and networking nights.
How to apply
If you would like to be considered or have any questions about this position please send your resume and cover letter to our Business Manager, Mariah Hipper, at mariah@gpla.com.au or telephone 07 5444 1022.
Please note that only successful applicants will be contacted
Register your interest today
If you are interested in joining the Greenhalgh Pickard team, please feel free to send us your details using the contact form provided.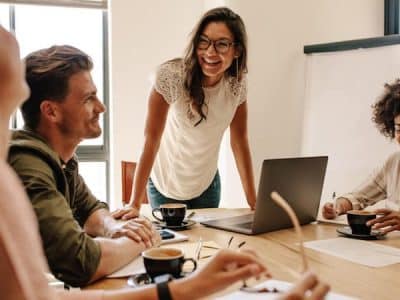 Employee Protections at work – Know your rights Whether you are an employee or an employer, you need to be aware of your rights and entitlements to ensure you and/or your business are protected. In Australia, the Fair Work Act 2009 (Cth) (the "Act")...
Contact Your Nearest Office
If you are interested in meeting with an accountant or lawyer regarding your business or commercial interests, please fill out the form to book an appointment or call (07) 5444 1022