Client Testimonial
"I've had a great experience working with Rob at Greenhalgh Pickard, I'm very grateful for his advice and knowledge and in the end I've obtained a very positive outcome. Thanks for all the hard work Rob!"
Our Mr Hollis successfully guided a self-represented husband through a property settlement application filed against him by his wife, within which she claimed 40% of his assets.
Under Mr Hollis's guidance, the claim was completely dismissed through a final decision arbitration award.
The husband is now making a claim against the wife for his legal fees.
Family law property settlement claims are unique and complex. Often the courts will readily redistribute assets between the parties. It is not always however the case, particularly in circumstances of short relationships where there are no children and no real joint assets. In those scenarios the courts might leave assets unaltered if they deem it appropriate having regard to all relevant issues.
For tailor-made specific property settlement advice, feel free to contact us for a free 30 minute consult. 
Greenhalgh Pickard Family Law Solicitors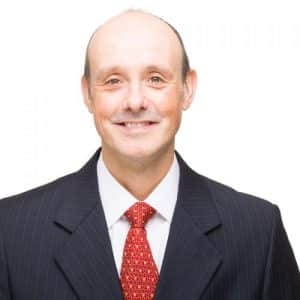 Learn more about Rob Hollis | Associate Director
Family law issues are both complex and highly sensitive. From prenuptial agreements to consent orders, if your relationship has broken down, Greenhalgh Pickard's experienced family law solicitors can assist you – with compassion and empathy – during this difficult time.
Greenhalgh Pickard provides practical and professional advice for a wide range of family law services, including:
Assistance with out of court settlements
Complex asset pool structure and tax issues
De facto relationship rights and responsibilities
Dispute resolution and mediation
Pre-nuptial agreements (binding financial agreements)
Property division litigation
Property protection injunctions
If you want help obtaining a divorce or property settlement, or you simply want legal advice prior to separating, get in contact with Greenhalgh Pickard today on (07) 5444 1022. Our family lawyers are dedicated to achieving you the best outcome and will ensure full confidentiality.