EMPLOYMENT LAW NEWS
ATTENTION EMPLOYERS:
The Fair Work Commission (FWC) has just announced in their Annual Wage Review, that from July 1 2021, the national minimum wage is set to rise by 2.5%.
This change to the Fair Work Act 2009 will apply to all awards, however will be staggered across three stages. 
The amendments will come into effect on July 1 for the majority of awards, with their standard minimum wage increasing to $20.33 p/hr or $772.60 for full time employees. This will not impact employees earning over the new minimum wage.
To find the award that applies to you or your business, click here.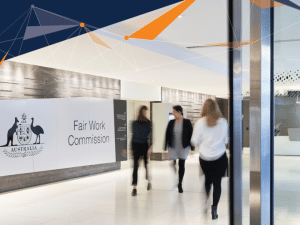 The second stage relates to the Retail Award, allowing them until September 1 2021 to adopt this change. The third and final stage will be implemented by the remaining awards on November 1 2021.
The FWC deemed businesses in the third phase of the minimum wage increase, have specialised circumstances that extends their time to internally enact the change.
These include:
Pilots Award
Cabin Crew Award
Airline Ground Staff Award
Airport Award
Alpine Resorts Award
Amusement Award
Dry Cleaning and Laundry Award
Fitness Award
Hair and Beauty Award
Hospitality Award
Live Performance Award
Models Award
Marine Tourism and Charter Vessels Award
Nursery Award
Racing Clubs Events Award
Racing Ground Maintenance Award
Registered Clubs Award
Restaurant Award
Sporting Organisations Award
Travelling Shows Award
Wine Award
Learn more about this amendment on the Annual Wage Review 2021 or contact Greenhalgh Pickard today for any employment law advice.